Its time to start to building your faith.
Have your ever wonder how your prophetic word can give you life? How can prayers become answered? Yes it all start with building your faith. You have the opportunity to start to build your faith. Faith is a strong belief to something without any evidence. It is probably the most significant component of the Christian life. One of the most powerful verses that speaks about the importance of faith is from Hebrews 11:6 that says: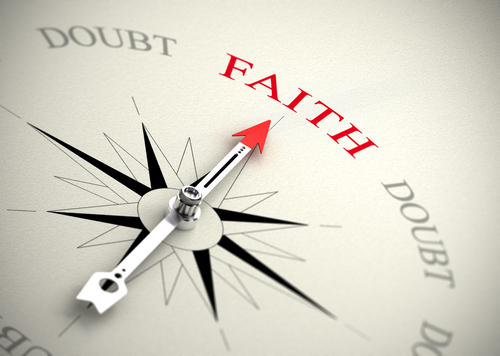 "And without faith it is impossible to please God, because anyone who comes to him must believe that he exists and that he rewards those who earnestly seek him. You must start to building our faith by trusting in God"
Building Your Faith

Starting to build your faith frequently mean confidence, reliance, trust and humility with respect to Jesus our Lord. Mark 5:25-34 speaks to us about Jesus' healing to a woman who had a strong belief that she would be healed if she could only touch Jesus' clothing. The woman who had been suffering from hemorrhage for twelve years laid her trust to God that she would be healed, so she approached Jesus with the greatest humility, and this made that healing possible. The women faith made her whole. I believe before she can touch hem of the garment of Jesus she had to build her faith.
What does the bible say about building your faith?
Thus, the scripture explains to us that the ultimate source of our faith is God. Ephesians 2:8-9 says, "For it is by grace you have been saved, through faith —and this is not from yourselves, it is the gift of God— 9 not by works, so that no one can boast."
 Start to build your faith that God Can Do ALL Things
Build Your Faith without worry, Do not strip your faith building by holding unto the past

When building your faith you become strong as a pillar. Strong faith building is a pillar and no one could ever take it away from us. However, God wants us to trust completely on Him as anyone receives reward from God who diligently seeks His face. What does it mean when we say to seek His face? If you are worried about your future and you cannot let go of your experiences, then you are stripping your faith. If you are falling into fears, it only means you have not taken up your cross because you could not release all your past situations and you carry that burden to yourself. With utmost faith miracle happens. Yes, your faith decides your miracle because faith is connected to miracle (Mark 5:25-34).
Building your Faith Gives You, Your Miracles
Building Your Faith strengthens US
To build your faith will give us strength to trust God. It is our utmost faith that allows us to open our spirit to get and walk in the blessings of God. Again, God wants us to put our trust on Him. If we are worried of our past and today, then we will be worried as well with our future. We must understand and keep in our mind that if we are bothered of something, it becomes displease to the Lord for worry comes out of doubt, and the root of doubt is fear.
Faith without works is dead, Building Your Faith takes Action in Life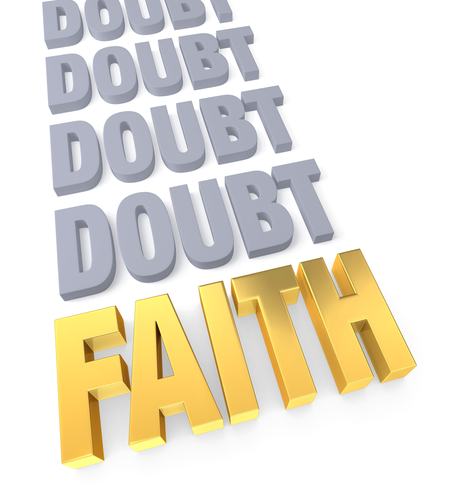 As we make step, God will start preparing our way, but we have to learn to stretch our faith because faith without works is dead. "Miracles happen when you need miracles". Have you asked yourself what areas of your life you have become withered physically, spiritually, and mentally? Jesus encourages us to stretch our faith by moving out from our comfort zone to achieve something in our life. We have to put our trust on Him that as we take our steps, God is walking with US.
Building Your Faith Kills Doubt, Your Success Begins to Happens
If we want to achieve something that we do not have, everything seems so difficult to attain it at first. When we take our first step, we might fall, but we have to get up and try to walk again. Thousands of people who succeed did not attain their triumph in life without getting fail. However, these failures made them decide to take some changes and took another step. We have to stand up again, move up to the ladder of happiness in order to experience a new stage of life.
Faith without worry is trusting God without any doubt. It is living without worries of yesterday and tomorrow. It is remaining to be faithful to God no matter what we are going through. We believe that God is walking with us and helping us to take our cross. We have to keep in mind, if we are in a difficult situation, it does not mean that God is punishing us for disobeying Him. Sometimes God tests our faith's capacity. There are times that even though we have already trusted in him for something small, a bigger problem comes along. We just need to strengthen our faith because We are His children and He does not want us to live in an unhappy life. He wants us to live in the Kingdom of God where there are no worries, pains, and bitterness.
Start Building your faith with a Prophetic Word of Prophecy. Understand where your faith really relies on. Receive your Prophetic Word from Bishop Charlie Berrian.